The morning after my birthday and the Episode VII "midnight" showing, we flew to Amsterdam, where we spent a few days, including Andrea's birthday. That is a really, really rad town. I could absolutely live there. We hit up an awesome Crossfit gym while we were there as well. We were slightly worried about the language thing in class… but it was coached in English. The only drawback was that deadlifts in Kilos were a little demoralizing.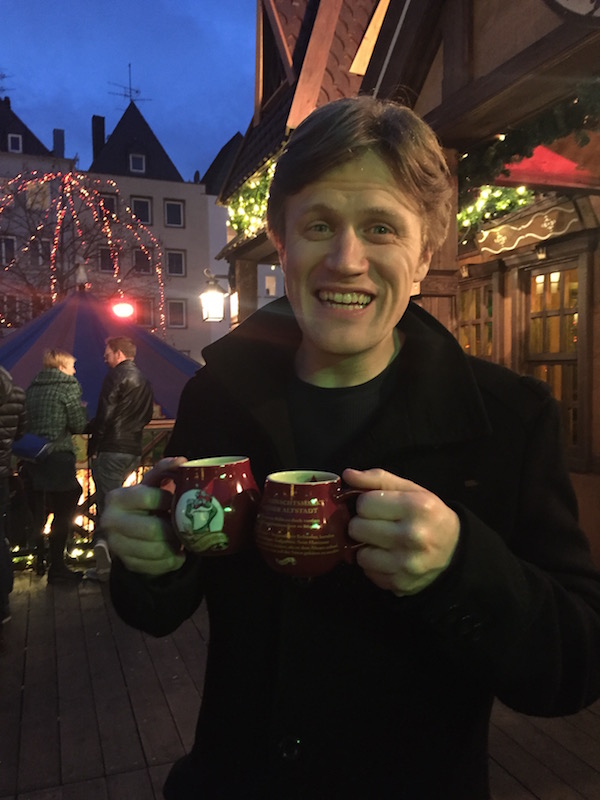 We caught a train from there to Cologne, Germany for some massive Weihnachtsmarkt (Christmas market) action. Glühwein and sausages all day. All day. They were super charming. My December attempt to cram on Duolingo's German module was basically a bust, as I went full on deer-in-headlights whenever a waiter asked what we wanted. It was almost worse the times I managed to fumble my way through a Glühwein purchase, only to have the total come out €11, or some other number Duo didn't cover 🙂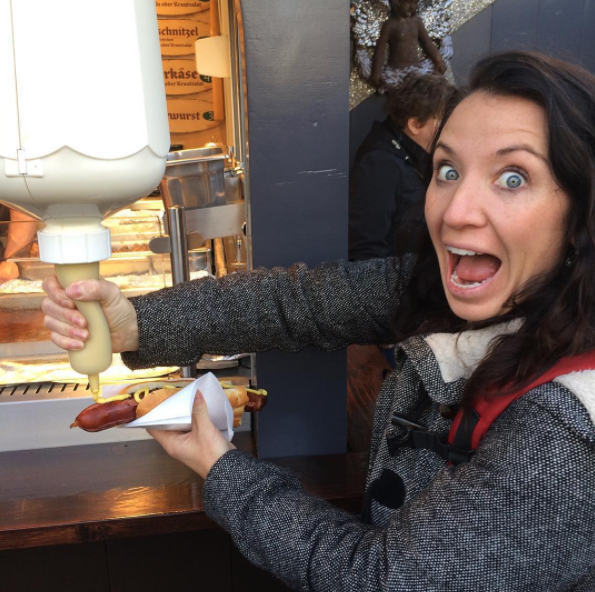 We also dropped in at a box in Cologne, huge gym, with a brutal chipper workout and a ton of handstand work. The coach there was excited to try out his English for coaching as well, and it turns out that most gyms still call stuff like "Cleans" and "Chest to Bar" those same words.
After Cologne was Nuremberg, for one final Christmas market, and Christmas Day. We chose Germany for Christmas because they invented most of the traditions we think of as Christmas these days, and we knew they'd take it seriously — though perhaps too seriously, as everything (everything) closed at noon on the 24th, and only started thinking about reopening the afternoon of the 26th. We went on an underground tunnel tour through old beer cellars which were converted to bomb shelters during WWII… which was very weird to hear a German tour guide talk about. This mysterious war that it's not really clear how it started and gosh Nuremberg really got beat up in the bombing. Most interesting was to actually see around us how the Altstadt (old town) was rebuilt in the late 40s and 50s, in the exact style that it had been built originally in the 1400s. So it all looks old, but it's actually quite new.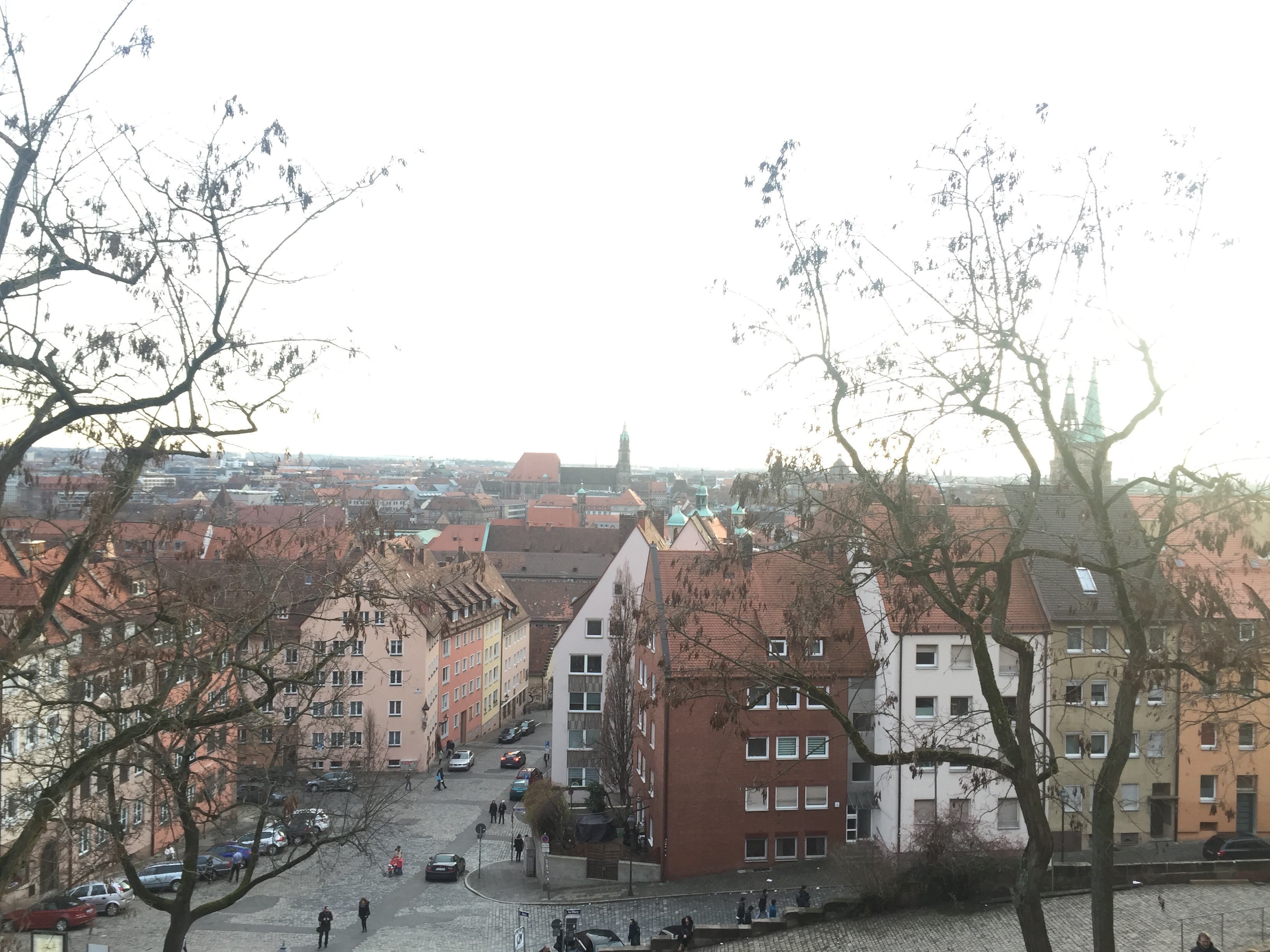 From Nuremberg, we headed to Paris, which, in all honesty, I wasn't pumped about — everyone seems to have this romantic view of Paris, where mostly I expected it to be dirty and smell bad. The train station and metro totally met my expectations, but as soon as we were above ground and headed to our AirBnB in the Marais, my tune completely changed. We found enough things to do, eat, and drink within 4 blocks of our place that we might not have needed to leave, and our apartment itself really charmed me, with a bizarre labyrinth of doors, courtyards, and twisting staircases to enter. We did almost too much to cover in a summary like this, but we hit all the checkboxes: Louvre, Notre Dame (only outside though), the Louvre Jardin, the Champs, Arc, Eiffel tower, and also spent a lot of meals mad chillin' outside with wine and cheese.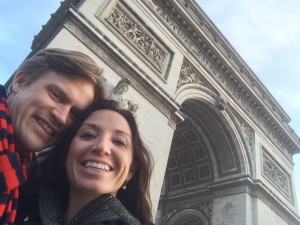 The Crossfit gym here was actually the most non-English of them, but I was amused to observe that it's not "Trois, deux, une, allez!", even though the coach shouted "Allez!" frequently throughout the WOD 🙂
We did an overnight in Brussels, which is when I decided I'm never counting trips in "nights" anymore the way hotels do… you've only really spent a day somewhere if you woke up AND went to sleep there. Andrea found Cantillon on Yelp, which was a little embarrassing that we hadn't planned on going there explicitly ahead of time, but wandering the brewery was really awesome, since sours are basically the best beers, and their brewery is straight up old-school spontaneous fermentation. But our impression of Brussels was that it's mostly urine-soaked. We found some cute places, but on the whole, it was our least favorite city.
The next morning, we returned to Amsterdam, arriving with only moments to spare getting into a costume store to rent outfits for the Crazy Wonderland NYE party we had tickets for. The Dutch are so great — the costume store people took good care of us, even though they were basically closed and trying to sit down for evening cake 🙂 The party was another world. Five rooms in a repurposed church decked out as chapters from Alice in Wonderland, a five course dinner, then a series of DJs doing an excellent job, interrupted periodically by performances on a dance floor dais. I think I counted no fewer than twelve things you'd never get away with in the States. Andrea's gregariousness made us some cool new friends, who we circled back with the next day for beers.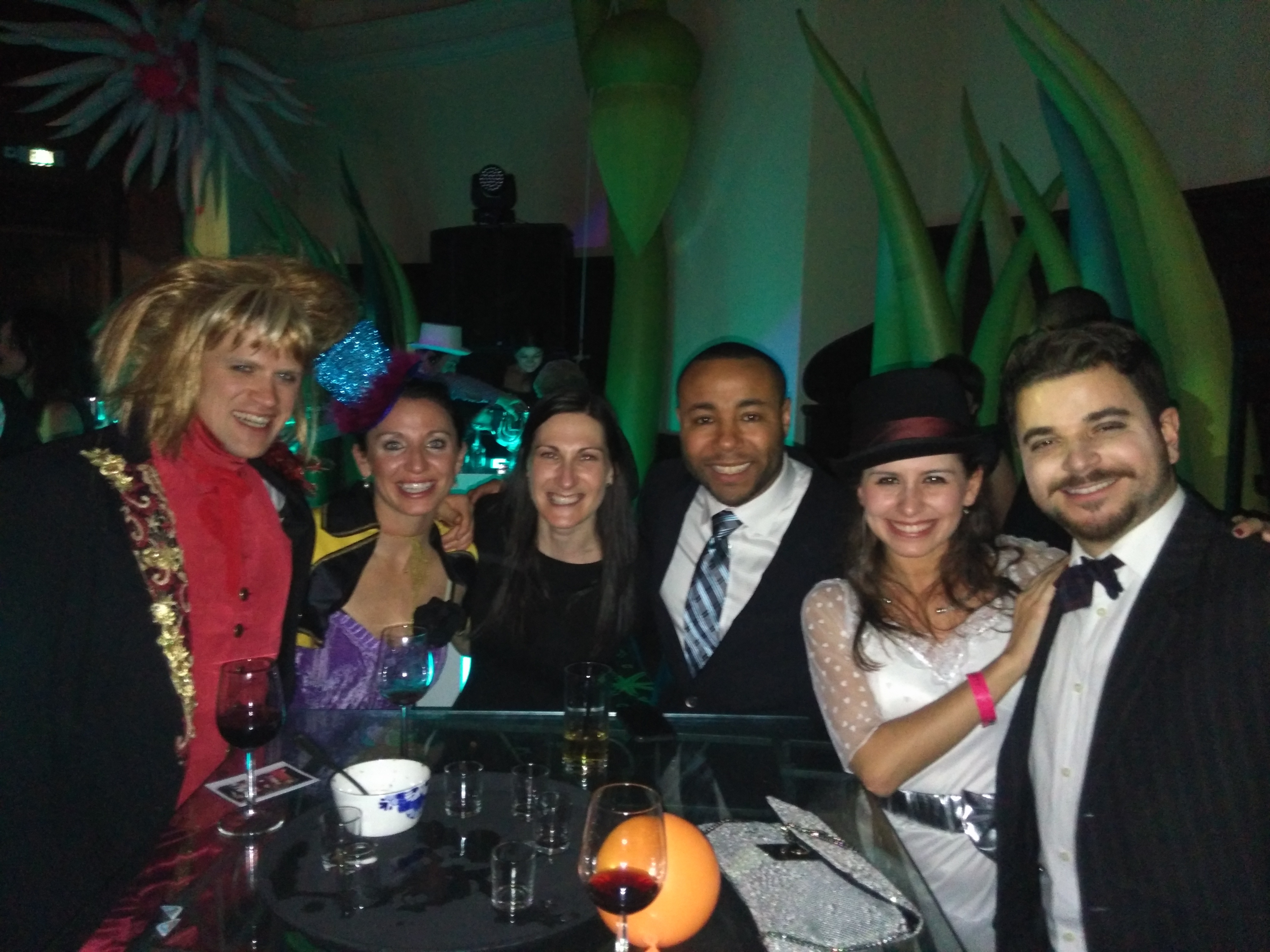 So awesome… I can't even capture it here, so that's going to have to do for now. Amsterdam was our favorite spot by far, and I could easily picture a future where I spent an extended amount of time there. One weird Amsterdam tip: Visit the Noord (north) side of the city, it's really adorable and there's a free ferry to get across, but for the love of god, don't book a place to stay up on that side. Shuttling back and forth every day is a real hassle.