Last week, I made my way to the most beautiful town in all of Colorado—Crested Butte. I stayed in an adorable AirBnB, in the heart of downtown. The location was the perfect place. It sits at the top of Elk Avenue, the main road through town, where the street dead-ends into an access road that takes trail-seekers straight to Woods Walk, which connects to the full Lower Loop trail, which is full of hikers, runners, and bikers.
After arriving and settling in at my AirBnB, I went on the hunt for dinner. I found Elk Ave Prime. I sat at the bar and the bartender clued me into a local's special, salad, steak, and dessert for $18. If you go, get this. It was delicious!
On Thursday, I got up early and grabbed coffee at Camp4Coffee. Camp4Coffee is a small shop, there aren't any seats inside, but there are quite a few Adirondack chairs outside and it's pleasant to sit outside and sip coffee, enjoying the cool morning and fragrant mountain air.
I was in the area for a conference that was held in Gunnison, so a lot of my time was spent in Gunnison at the Writing the Rockies conference. If you're a writer, I highly suggest this conference. It's held at Western State Colorado University, which is a fantastic campus and the curriculum for the conference is creative, intimate, and accessible for almost any writer. There were several tracks nonfiction, fiction, poetry, and screenwriting.
On Thursday evening, after the conference, I made it back to town for a late dinner at Public House. This is a new restaurant in town. At the time that I visited, it had only been open for two weeks. Again, I sat at the bar and enjoyed an incredible beet salad. The friend I made, Doug, enjoyed a burger and it looked real tasty.
It happened that every person I met in Crested Butte was a local, and all of them had the same answer when asked the question, "What's it like to live here?", "Awesome!" It never failed. I met about ten people while visiting and all of them are completely enamored with Crested Butte. It's not hard to imagine, but I thought that there might be some drawback—isolation, cold, tourists. Nope. Everyone who lives in Crested Butte wholeheartedly loves the cold, tourists, winter, small-town and all.
Friday morning, I made my way to a new coffee shop to do some work—A Daily Dose. It's a cute, small coffee shop off the main drag, attached to a workout studio, serving smoothies. I chose it because it is good for working with outlets, comfortable tables, and wifi.
After some work, I enjoyed a relaxing breakfast on a beautiful patio with lovely service at Sunflower. If you visit this place, sit on the patio, it's a must. It's shaded, overflowing with trees and flowers. I could have sat here for days.



After breakfast, I went for a long trail run. Heading straight out of town, to the end of Elk Avenue, I took a fire road, up to Woods Walk. I started my run there and took the trail through trees on a single track path toward the Lower Loop until I made it to Budd Trail, where I made a left and headed up the mountain. There was so much life. Butterflies everywhere, bees, crickets, grasshoppers, birds, and wildflowers. I stumbled on some old relics from a mine. It was neat to stumble on history out on a hike. There were old buckets hung up on the trees, an old mine, and wagon wheels along the trails.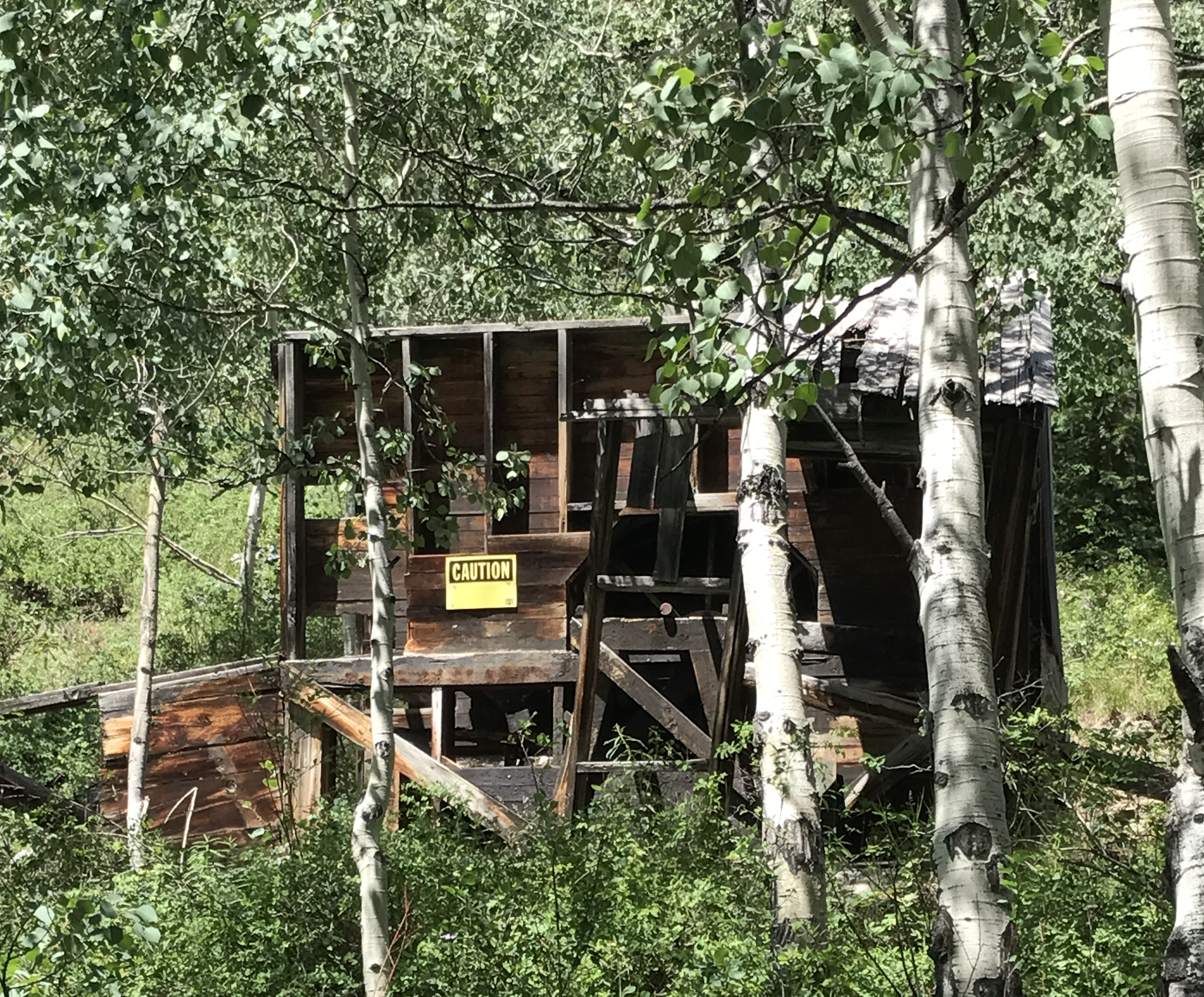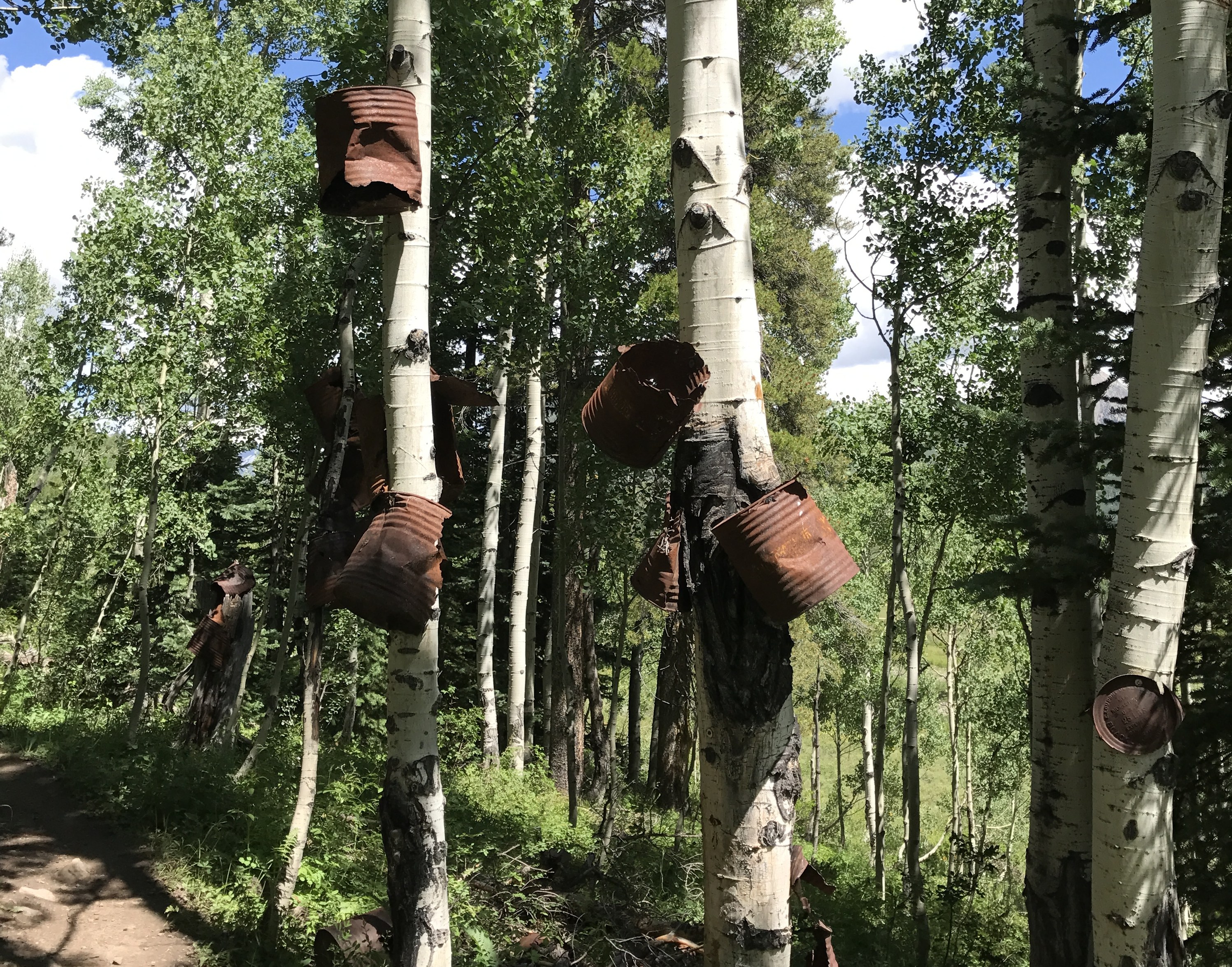 The Lower Loop is a pretty well-populated trail, but Budd Trail is less crowded. It heads up the mountain for about 1/4 mile, then northwest for a mile or so and then the trail begins to head back down the mountain to connect with the Lower Loop, where things get busier, with families and mountain bikers everywhere. Everyone out, smiling, indulging in the outdoors.
After my run, I cleaned up and visited another coffee shop to do some more work before heading into Gunnison. I visited Rumors which is attached to a small, but well-stocked bookstore called Townie Books. The coffee was average, but the atmosphere was great. Working, surrounded by books, is the best.
In the evening, after the conference, I ran into new friends, locals, and enjoyed tapas with them at a rum distillery called Montanya. The place was full and humming with life after the Friday Art Walk ended and sent people looking for food and drink. I got to know a couple of beautiful people, a nonfiction writer, an author of romance novels, and a painter. What a splendid place!
On my final morning in town, I made another stop at Camp4Coffee and then had an incredibly indulgent breakfast after a stop at the Gas Cafe. I discovered this cafe about ten years ago. It's an unremarkable gas station, but inside is a grill where they whip up the most delectable breakfast sandwiches. The Hurley is my go-to. It's a breakfast sandwich, on an english muffin with cheese, meat, egg, AND a hashbrown. I felt guilty even ordering it, but it was worth it.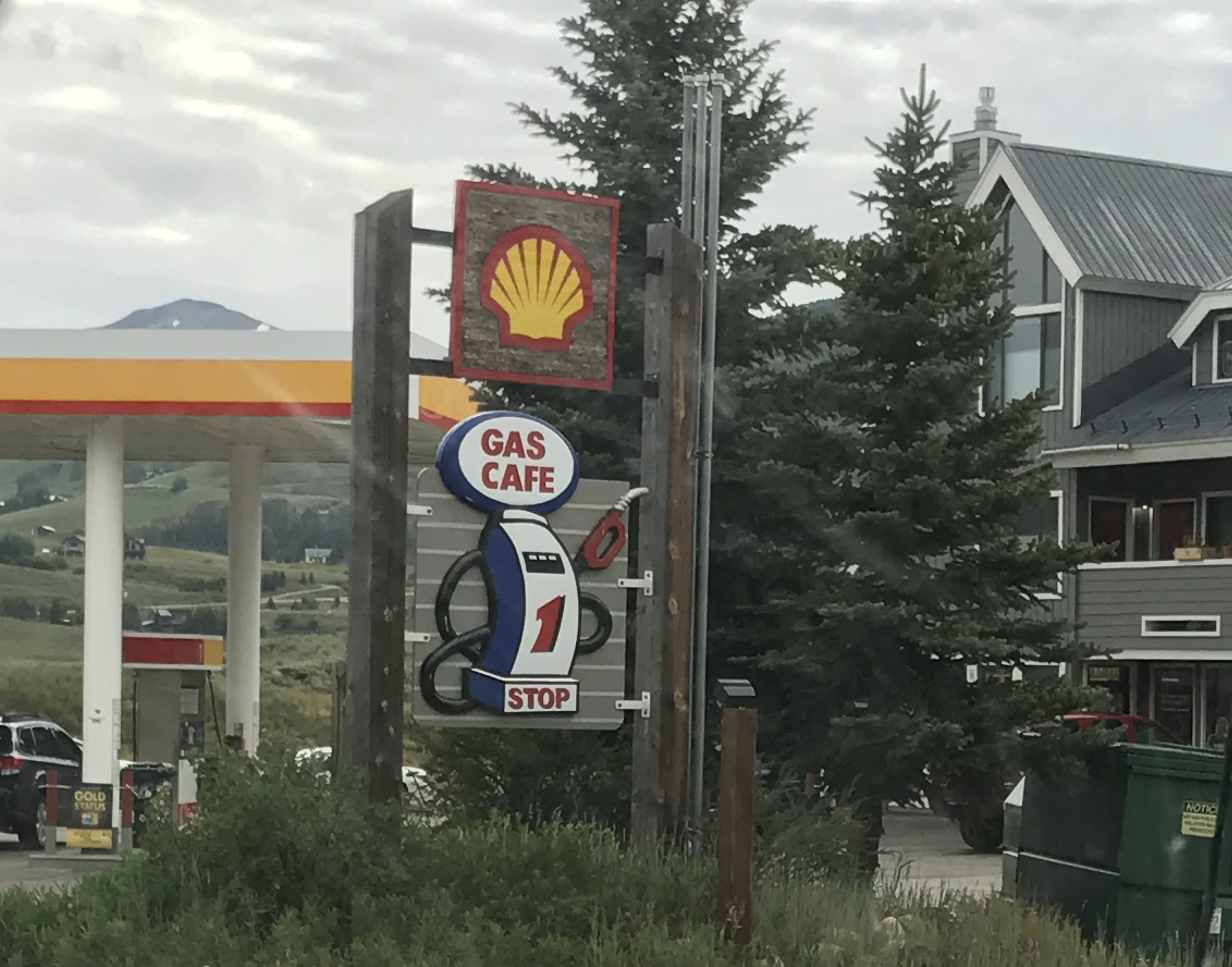 For the final time, I drove the stretch from Crested Butte to Gunnison. In the morning, when you head out of Crested Butte, south on 135 to Gunnison, it's not unusual to drive through a magical fog. It's mystical. On the drive, I passed farms, the Slate river, a fish hatchery, and green pastures that lay beautifully in the valley.